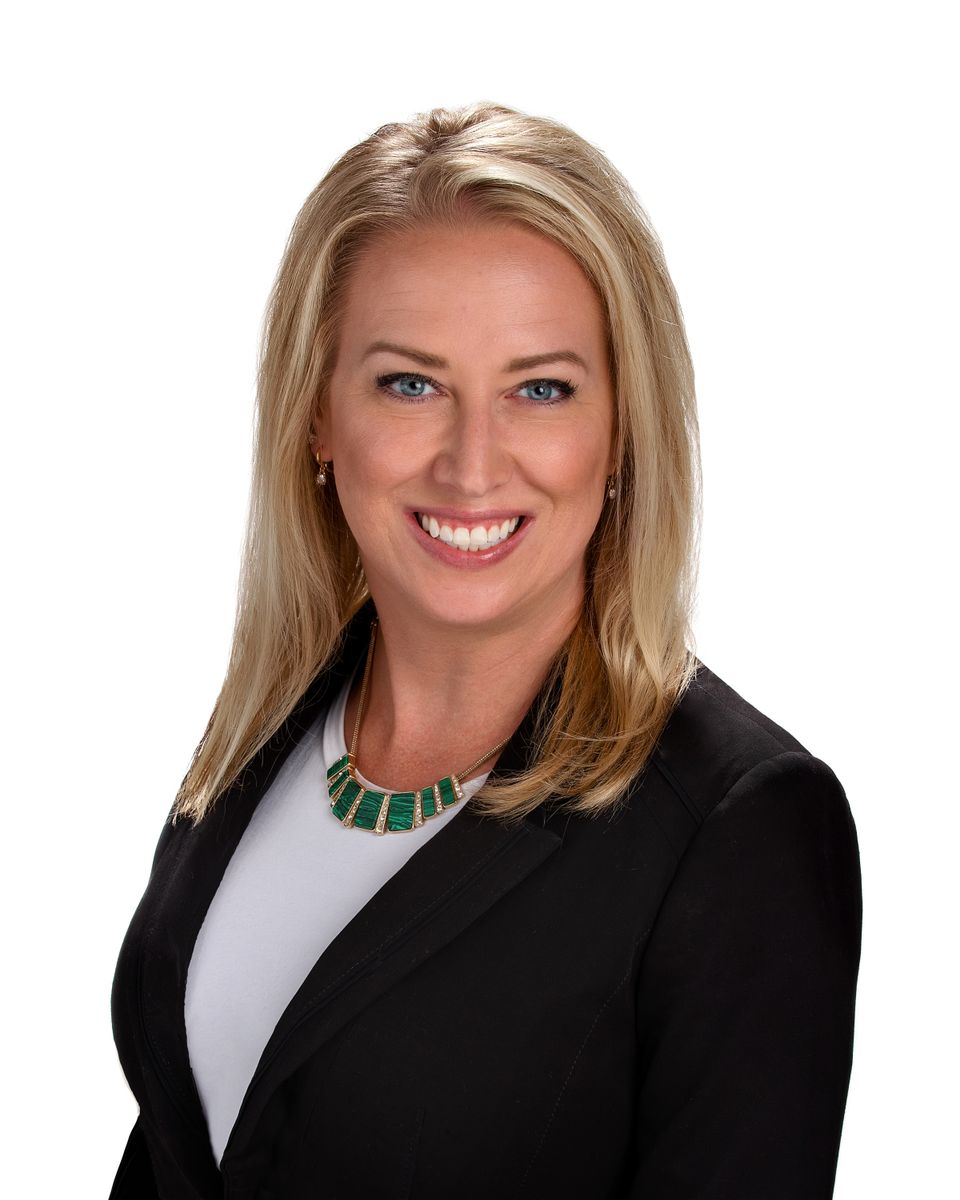 Welcome new member Stephanie Murphy
John Horton introduced Stephanie on Dec. 1.  Her co-sponsor is Tammy Young.
Stephanie is a vice president at Central Bank of the Ozarks.  She's the relationship manager for private banking clients, who she says are "typically high income, high net worth" doctors, business owners or executives in their companies.  She offers "a catered approach to accessing personal and commercial products" and guidance on investments.  She's worked at Central Bank for three years and has been in banking for 15 years.  She was recently honored as one of the top women leaders in finance in this area.
Stephanie moved to Springfield in 2002.  Before going into banking, she was a corporate recruiter for the University of Phoenix.
Stephanie grew up on a farm near Billings, where her family raised beef cattle and she helped her father with his two-way radio business, which sold and serviced radios for police, ambulance crews, and firefighters.  Because of that experience, she is proud that she was able to install her first car stereo by herself.  She still loves to visit and work on the farm but says those visits make her appreciate her day job.  Her mother, father, brother and sister still live in the Billings area.
Stephanie holds a Business Administration degree from Vatterott College.  She's volunteered with the Miller Lions Club, Big Brothers Big Sisters of the Ozarks, Ozarks Counseling Center and other charitable organizations.  She's also active in the Springfield Area Chamber of Commerce, the Small Business Council, and The Network.
Stephanie lives just east of Springfield with her husband, Matthew.  They recently celebrated their 13th wedding anniversary and have a dog named Bear who loves to go on walks, go hiking, and is eager to jump in the car and go just about anywhere.   She is a proud aunt of two nieces and two nephews.