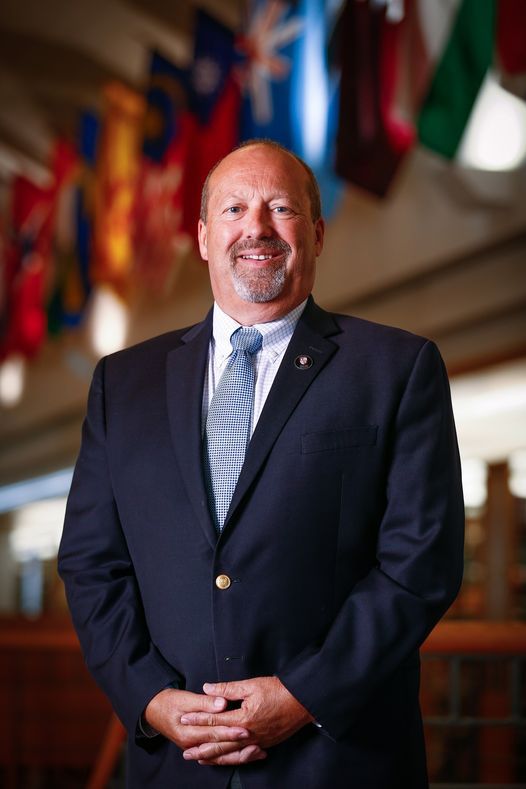 Welcome new member Jeffrey Zimmerman
Michael Wehrenberg introduced Jeffrey on Jan. 12.  His co-sponsor is Nick Altrup.
Jeffrey has been dean of Drury University's Breech School of Business since July 2022.   He moved to Republic from Carl Junction after serving as dean of Missouri Southern State University's Plaster College of Business in Joplin for five years.
Jeffrey earned a bachelor's degree in Computer Science and Economics at State University of New York in Albany, and master's degrees in Economics at both West Virginia University and Purdue University.  After completing his Ph.D. in Economics at Purdue University, Jeffrey started teaching at University of New Hampshire in Durham in 1990.  Over his career, he's taught various economics and finance classes, published research, and presented seminars at numerous conferences.
Jeffrey began his career in college administration as a department head and, later, dean of Methodist University's Reeves School of Business in Fayetteville, N.C., from 2001 to 2011.  He then was dean of Indiana Institute of Technology's College of Business in Fort Wayne from 2011 to 2017.  He also has served as a reviewer for institutional level accreditation for universities and colleges in the Midwest.
Jeffrey has been a Rotarian since 2004 in clubs in Fayetteville, Fort Wayne and Joplin.  He's served on numerous boards of credit unions and nonprofit community groups at each of his stops, including Watered Gardens Rescue Mission, United Way of Southwest Missouri and Southeast Kansas, Ronald McDonald House of Northeast Indiana, Indiana Muscular Dystrophy Association, and Community Concerts of Fayetteville.
Jefferey and his wife, Beth, have been married for 35 years and raised four daughters: Emily, Mollie, Olivia and Hannah.  He says he is excited to continue his Rotary journey, to become involved in our community, and to try new golf courses!
GOAL
100% Paul Harris Fellow Club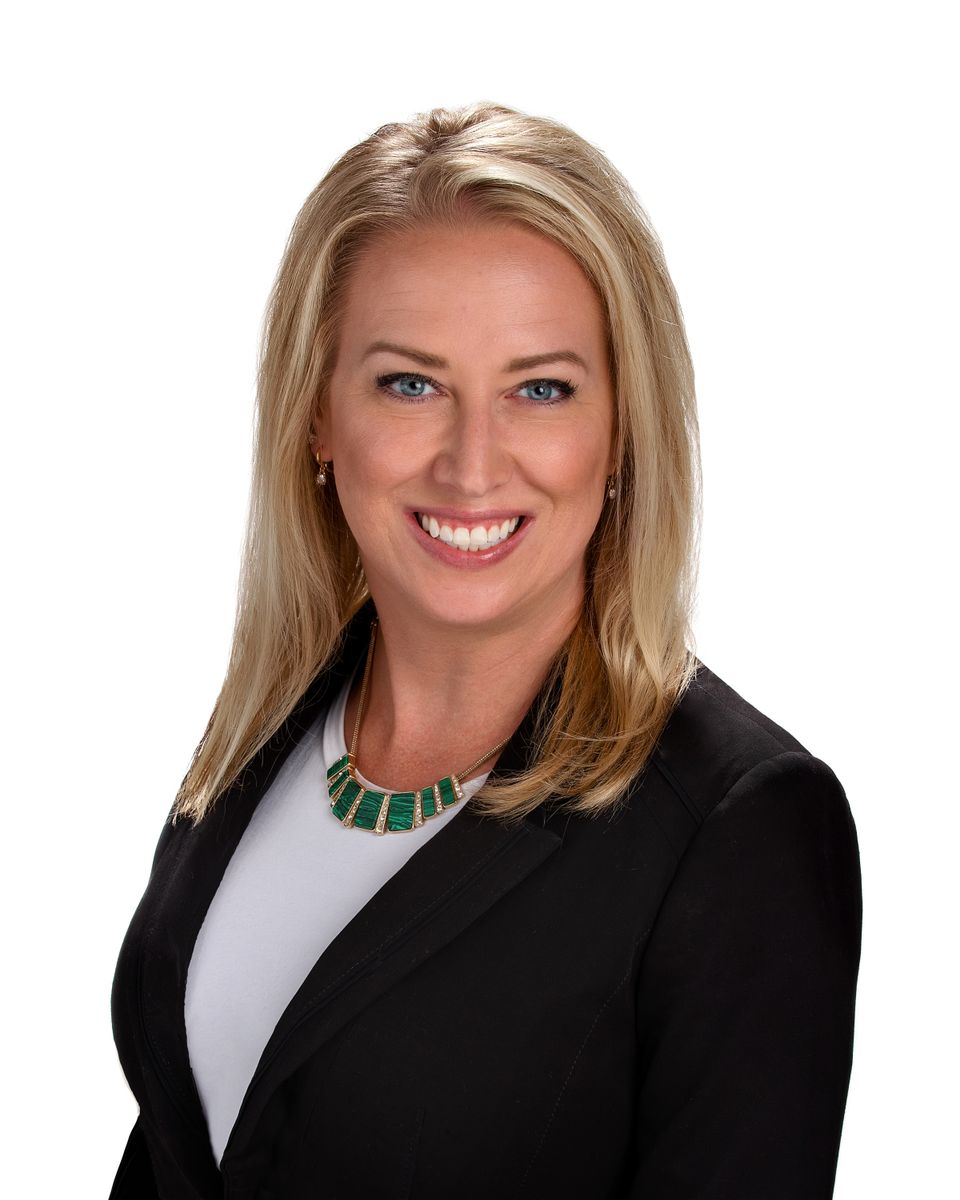 Welcome new member Stephanie Murphy
John Horton introduced Stephanie on Dec. 1.  Her co-sponsor is Tammy Young.
Stephanie is a vice president at Central Bank of the Ozarks.  She's the relationship manager for private banking clients, who she says are "typically high income, high net worth" doctors, business owners or executives in their companies.  She offers "a catered approach to accessing personal and commercial products" and guidance on investments.  She's worked at Central Bank for three years and has been in banking for 15 years.  She was recently honored as one of the top women leaders in finance in this area.
Stephanie moved to Springfield in 2002.  Before going into banking, she was a corporate recruiter for the University of Phoenix.
Stephanie grew up on a farm near Billings, where her family raised beef cattle and she helped her father with his two-way radio business, which sold and serviced radios for police, ambulance crews, and firefighters.  Because of that experience, she is proud that she was able to install her first car stereo by herself.  She still loves to visit and work on the farm but says those visits make her appreciate her day job.  Her mother, father, brother and sister still live in the Billings area.
Stephanie holds a Business Administration degree from Vatterott College.  She's volunteered with the Miller Lions Club, Big Brothers Big Sisters of the Ozarks, Ozarks Counseling Center and other charitable organizations.  She's also active in the Springfield Area Chamber of Commerce, the Small Business Council, and The Network.
Stephanie lives just east of Springfield with her husband, Matthew.  They recently celebrated their 13th wedding anniversary and have a dog named Bear who loves to go on walks, go hiking, and is eager to jump in the car and go just about anywhere.   She is a proud aunt of two nieces and two nephews.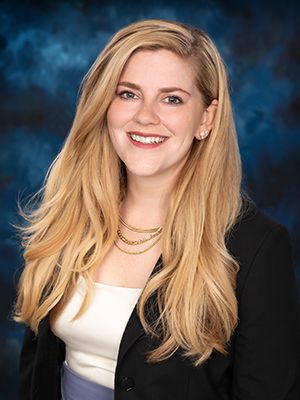 Welcome new member Catherine Upp
Catherine's father, Mark Walker, introduced her on Nov. 10.  Her co-sponsor is Lori Barnes Miller.
Catherine has been the development director for the OTC Foundation since June.   She's worked for nonprofit private and community organizations for more than 12 years, including Habit for Humanity in Springfield and Spur, a public policy organization in San Francisco, near where she grew up.  She says her dad's community work in her formative years deeply influenced her passion to give back.  Her recent jobs have focused on fundraising.  She also has worked in wineries. 
Catherine earned an undergraduate degree in Political Science, Studio Art and Urban Development from Clark University in Worcester, Mass., in 2014.  She also earned a Master's degree in Nonprofit and Civic Leadership from Drury University.
Catherine came to visit Springfield in June 2020 for what she thought would be a short stay, but she fell in love with the Ozarks – specifically l
ess traffic and lower rents than California, Andy's frozen custard, a new love of golf, and being able to spend more time with her niece and nephew.  Then she met a guy through a dating app and fell in love – after they battled COVID-19 together at a cabin in northern Arkansas over New Year's Eve 2020/New Year's Day 2021.
Catherine serves on the boards of Better Block SGF and TransLand trucking company.  She married Jeff Upp on Oct. 22, 2022.   Their spare time is taken up by art, photography, golf, hiking, visiting wineries, exploring breweries, t

aking their Great Pyrenees-poodle mix, Maisie, to the dog park, weekend trips around the Ozarks and Midwest, Mizzou basketball, and binge-watching suspense thrillers and Marvel shows

.