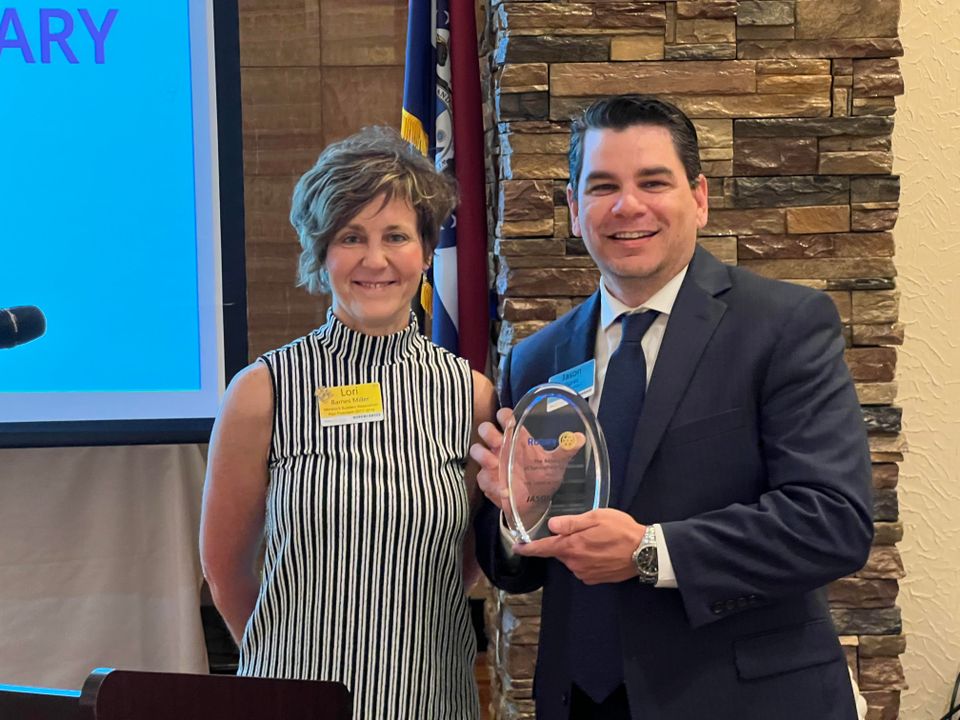 Lend A Hand Award 2022-2023
Past President Lori Barnes Miller presented Springfield Southeast Rotary Club's second Lend-a-Hand Award of 2023 to Jason Flores on May 25.   Jason earned the award for his hard work that resulted in the club becoming a 100% Paul Harris Fellows Club.
Jason joined our club in September 2021.  Despite being relatively new, being the father of three young children, and recently receiving a promotion at Central Trust, he was not intimidated by the challenge of getting all 191 members (as of late 2022) to be Paul Harris Fellows after he became chair of the club's Rotary Foundation and Benefactor Endowment Committee in July 2022.

Jason wrote many emails, submitted countless forms, made phone calls, and texted members to coordinate donated points.  He submitted all the paperwork for each person to the Rotary Foundation and worked with President Lori Murawski and President-elect Michael Wehrenberg to reach the goal. He then set to work to plan a bigger-than-normal Paul Harris Fellows reception at Highland Springs Country Club on June 1.