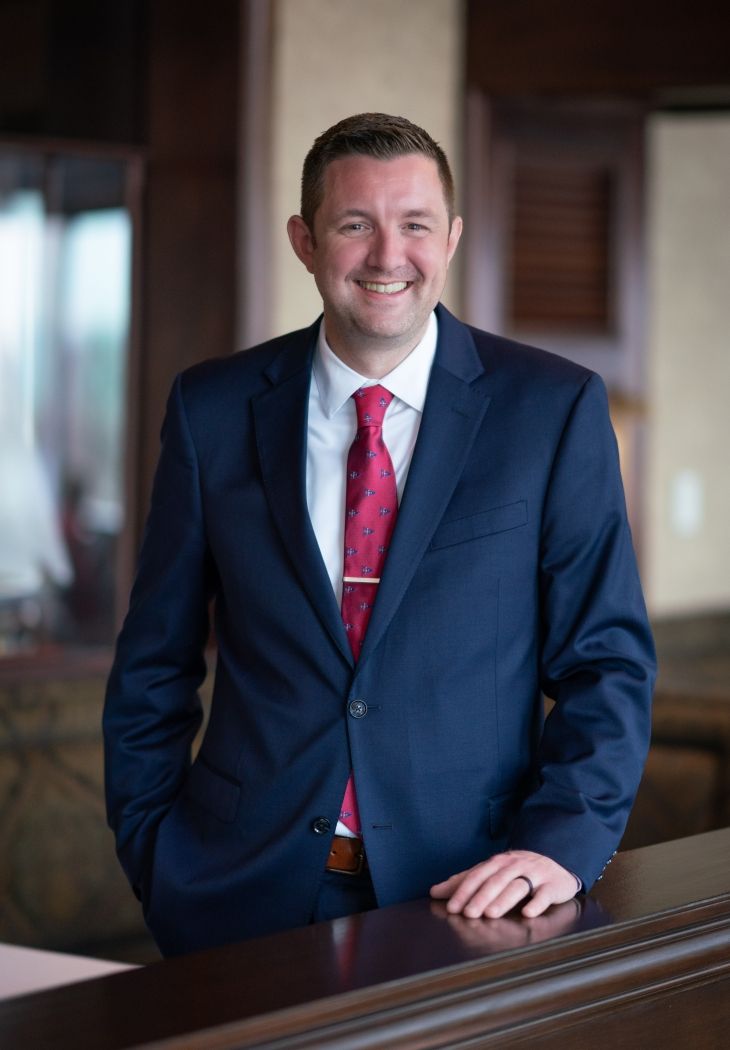 Welcome new member Colby Newman
Bill McNeill introduced Colby on Oct. 13.  His cosponsor is Lisa Blumenstock.
Colby has been general manager of Hickory Hills Country Club since the spring of 2021.  He moved to Springfield from Grosse Pointe, Mich., where he was assistant general manager since 2020 and executive chef since 2017 at Grosse Pointe Yacht Club. 
Colby was a chef for several years before moving to Grosse Pointe.  He was executive chef at Amarillo (Texas) Country Club for three years, executive chef at Crush Wine Bar & Deli in Amarillo for two years, executive chef and founding owner of The Happy Plum restaurant in Amarillo for two years, and a chef at two restaurants in Kansas City for four years before that.  He is a graduate of Scottsdale Culinary Institute, later known as Le Cordon Bleu College of Culinary Arts – Scottsdale, in Arizona. 
Colby and his wife, Lauren, have one child.  They live just east of Springfield.