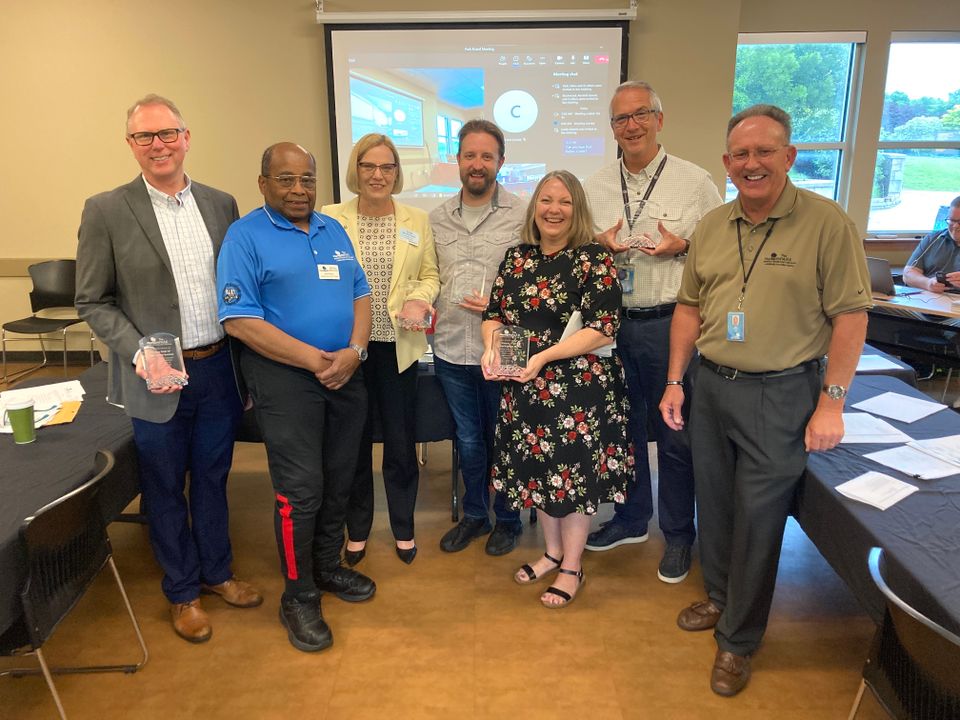 Park Board honors Rotary clubs of Springfield
All the Rotary Clubs of Springfield were honored on Friday, June 10, 2022, at the Springfield - Greene County Park Board meeting for their numerous contributions to the community through the Park Board over the years. The Board acknowledged the clubs' contributions to Jordan Valley Park through projects such as K-man, the shades, the rock climbing structure, the wagon, and peace pole.
Rotary sponsored projects at Miracle Field were also highlighted, as well as scholarships provided to kids for parks activities through Rotary donations.
Chairman of the Board Sidney Needem and Director Bob Belote recognized all clubs with plaque presentations. You can watch the recognition of the clubs through this link:
https://cityview.springfieldmo.gov/.../boards.../park-board
.
(Photo and text provided by Lisa Blumenstock.)